Hello, We are​


Mawjoudin Team
Mawjoudin is an officially registered non-profit NGO based in Tunisia, working to ensure equality, protect the human, physical and sexual rights of members of LGBTQI+ community and other marginalized groups through advocacy, documentation, capacity building, awareness raising, creating safe and secure spaces.
Onstage Queerness through Generations – Part 2
We invite you to discover the Queer Tunisian scene through generations. We are queer, we are here and since ever !!
"Beyond The Colors" a project produced by "L'initiative Mawjoudin pour l'égalité" in partnership with "Etihad"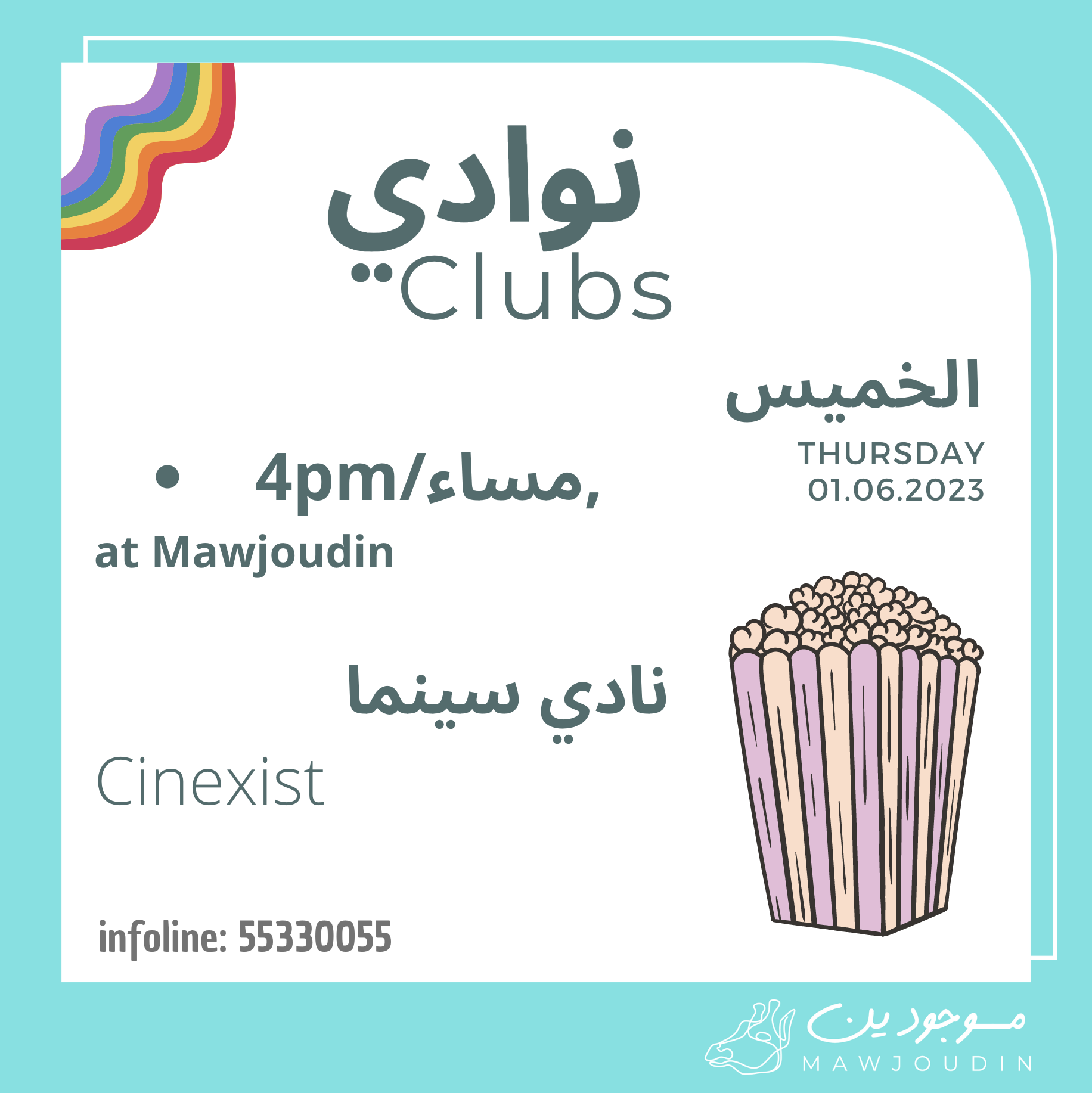 Clubs
it's our weekly cinema club at Mawjoudin, where we screen a movie and discuss it with queers and friends. welcome everyone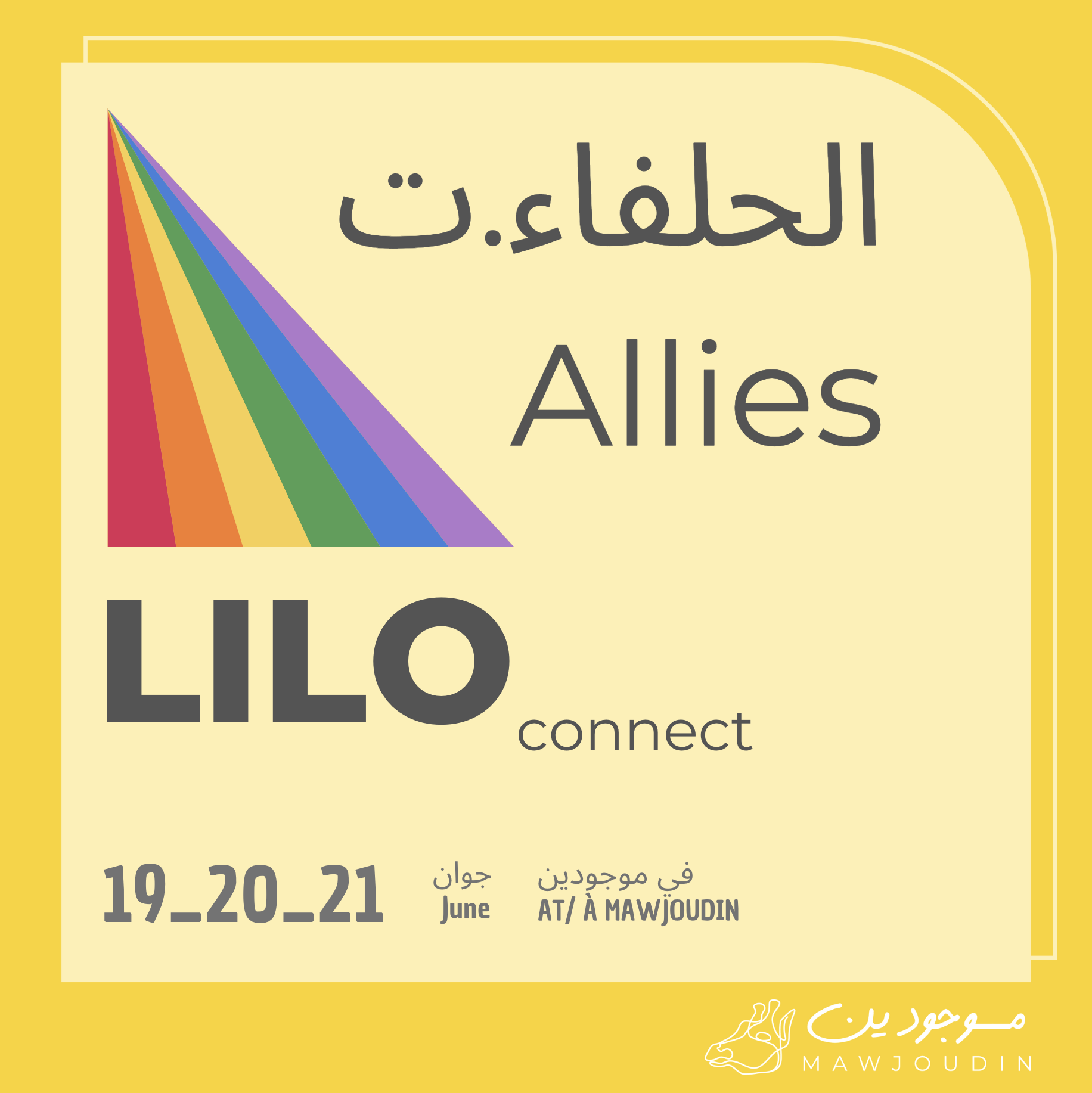 Call for participation // workshop
LILO connect is a 2 days and a half workshop to connect queers with allies talking about SOGIESC concepts, discrimination, gender based violence, queerphobia...
FLAGRANTI by Essia Jaïbi // Mawjoudin We Exist
We are thrilled to announce that Flagranti by Essia Jaïbi is programmed abroad for the first time ! The whole team will be at Orangerie Theater for the Sommerblut Kulturfestival THURSDAY, 11 MAY 2023 AT 19:00 UTC+01
Subscribe to our Newsletter